F
C
S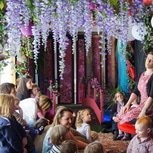 Storytelling
1.30pm and 3.30pm.
Join our storytellers in the magical story den this half term!
See below for details of each day's stories.
Mon 28 May - Yallery Brown
Tues 29 May - tbc
Wed 30 May - tbc
Fri 1 Jun - Pigs in Space!
Sat 2 Jun - tbc
Children must be accompanied by an adult. Adult spaces must be booked.
Age guidance: 3-7 years.
M
S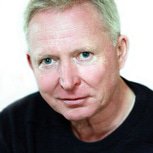 A Celebration of Life
Heartfelt poetry, words and sketches depicting life in all its wonders.
The performance by Maidenhead actor Clive Woodward will be engaging, emotive and funny. Clive has acted in theatre, TV, BBC Radio plays and films including A Bunch of Amateurs alongside Burt Reynolds. With topics such as growing-up, work, love, marriage, beauty and loss it will be a celebration of life.
WHY? Will make you think, furthermore you'll be tickled pink...
Studio
£15
F
C
C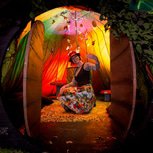 Sunday Stories
Interactive storytelling in the magical story den.
Join in or unwind in the Café Bar with a latte and the Sunday papers, while your little ones get involved in telling stories from all over the world. Age guidance 4 – 7 years.
WHY? A sociable, creative and entirely relaxed way to do Sundays for families with young children
Sunday 13 May
Once Upon A Time: A Crown of Royal Tales

£3 per person (45 mins)