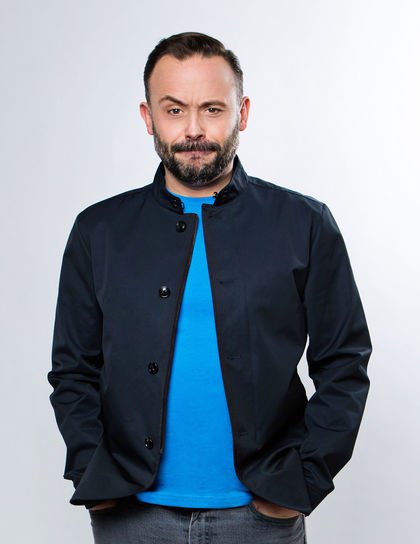 Geoff Norcott's unique brand of provocative stand-up is hitting the road again.
Whatever the contentious subject – he'll be honest and blunt without being a dick. Mostly. As seen on The Mash Report, Live at the Apollo and Mock the Week.
Geoff has also appeared frequently on Question Time and can be regularly seen putting the cat amongst the pigeons on UK political debate shows. You may have also heard him on his own Radio 4 comedy special or popping up on The Now Show.
He's written for shows ranging from Have I Got News For You and C4's Alternative Election to Judge Romesh, Roast Battle and JFL's Katherine Ryan Stand up show.
Geoff won an operational medal for his five tours performing to British troops in Afghanistan.
WHY? 'He's a class act with a mature, sharp take on modern politics' Sunday Times
'A Right laugh' Guardian
'Happily, he is very funny' Telegraph
'Gently abrasive, but that's what makes him so entertaining' The Times
Courtyard Theatre
£14.50
In line with current government guidelines, this event has a reduced capacity with socially distanced seating. This is subject to change as we monitor government advice. Seat numbers are also subject to change.
Please prepare for your visit by reading our latest Visitor Information here. This includes important information about face coverings, social distancing and measures we have implemented to keep everyone safe when visiting Norden Farm.