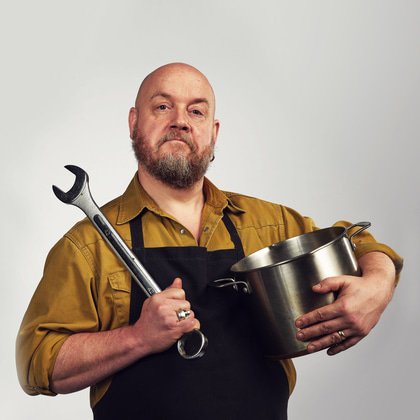 Brand new comedy from the stand-up who cooks on stage.
In this show he's on the road! It's time for Planes, Trains and Automob-meals.
George demonstrates how to cook with an engine, procure items from the train buffet trolley and turn unexpected roadworks into a picnic. Three plates of gourmet food cooked live in the most unconventional ways and with the opportunity to taste the results at the end, provided you can stop laughing.

WHY? 'Brilliantly funny' The Guardian
'Trust us, you won't believe how good the food tastes' The Scotsman
Suitable for age 14+ years.
Studio
£14 (£12 conc )