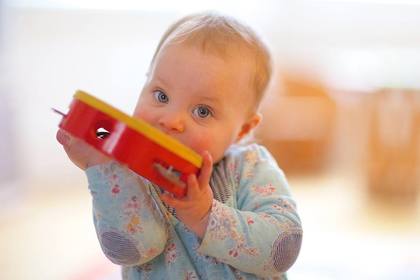 Chant rhythmic rhymes, let loose on the dance floor and jam out on percussion.
(6+ months)
Give it a Go! Festival Pass offers access to 4 different workshops for £10 per person – saving £2 (Give it a Go! Festival Pass can be used by named participant only)
Each Jump In! Festival Pass entitles one person tickets for two family shows and one family film – all for £15 per person. Save up to £7! (Jump In! Festival Pass can be used by named pass holder only)
Disclaimer: Please note that a photographer will be present at some Give it a Go! Workshops. Images will be used for Norden Farm marketing purposes, including, but not limited to, use in printed material such as brochures, on the website and social media, and in local publications. If you do not wish your child to be photographed, please advise our Box Office team on the day (Friday 25 March).
• We strongly recommend you book in advance for Give it a Go! workshops as it is highly unlikely that tickets will be available on the door
• We expect the carpark to be busy so please allow at least 15-20 mins to park/ walk to Norden Farm / pick up tickets / find your workshop
• Workshops will take place across the building - Norden Farm will be well sign posted, use posters to find out where you should be and check the location on your tickets
• Our team of friendly Young Leader volunteers will be on hand to help (look out for their lanyards)
• Have fun!