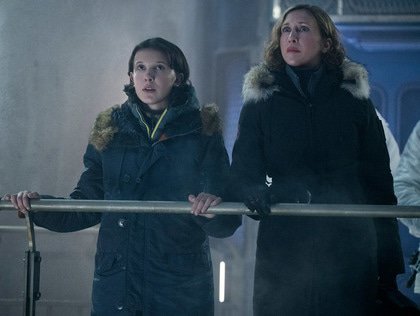 Dir: Michael Dougherty 2019, 132 mins, US
Crypto-zoological agency Monarch face off against a battery of ancient super-species, thought to be mere myths. These include the mighty Godzilla, who collides with Mothra, Rodan and his ultimate nemesis, the three-headed King Ghidorah. Humanity's very existence is left hanging in the balance.
WHY? An epic action adventure that pits Godzilla against some of the most popular monsters in pop culture history
£10.50 (£9.50 conc)

Special Ticket Offer
£9 (£8 conc) tickets when you book for three films at the same time. Offer excludes event cinema screenings.

School Holiday Family Screenings
Films with this logo are part of our school holiday programme for children and families. These screenings are £8 (£6 under 16s), Family & Friends (4 people) £24.