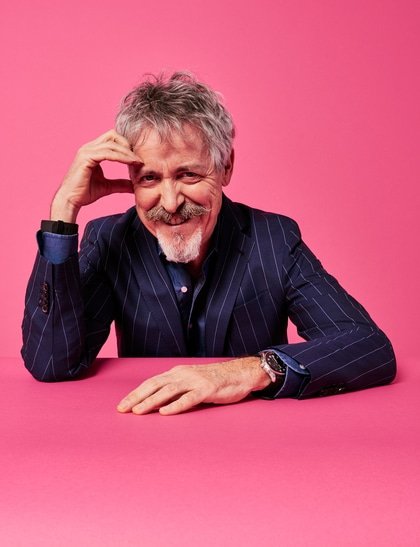 The star of Not the Nine o'clock News, Smith & Jones and Three Men In A Boat.
Griff as he airs stories, anecdotes, reminiscences and outright lies – from forty years of travelling – down rivers and up mountains, into Africa, out of India, and across the arid wastes of the BBC canteen. It's a career, if you mean bouncing chaotically downhill without a map.
WHY? 'Great comedy' ★★★★ The Telegraph

Please note
Due to illness, tonight's performance has unfortunately had to be postponed. Griff sends his sincere apologies and we will endeavour to confirm a revised date for the performance over the next few days or so.
What do I do now?
• A member of our team will be in touch with you shortly to discuss your options (below)
• You can:
1 - Receive a credit to your Norden Farm account or receive a refund
2 - Wait to see if a new date is confirmed (which will be in the next few days) at which we point we will contact you again
We will now be screening Paddington 2 tonight at 8pm. Griff bookers can purchase tickets at the discounted rate of £5 – just use the code GRIFF5 when booking. Paddington stars Hugh Bonneville, Hugh Grant, Julie Walters and Brendan Gleeson. The comedy has been a hit with families and adult audiences alike! You read more and book here.
Courtyard Theatre
£18