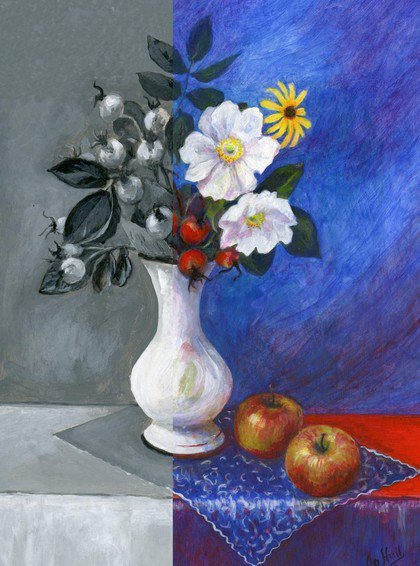 Led by Jo Hall.
Explore different ways of drawing and painting tonally followed by adding colour in transparent glazes over the surface. Grisaille or working in monochrome has been used historically as a way of working in its own right in the production of 'Tromp l'Oeil' works.
Students to bring own materials.
Spring
Tues 3 Mar – 7 Apr
10am – 1pm
£105 for 6 week course
Download the Grisaille Glazing Techniques: Watercolour and Acrylic Information Sheet here
---
Food and drinks can be purchased from our Café Bar. If you are providing your own lunch we ask that you eat this in the workshop space. Only Norden Farm's catering can be consumed in the main foyer.
Norden Farm is a charity that operates on extremely tight margins and every penny really counts. Income from the Café Bar is essential to support our running costs. If you are able to support the charity, by buying food and drink from our Café Bar when you are here, it really helps.