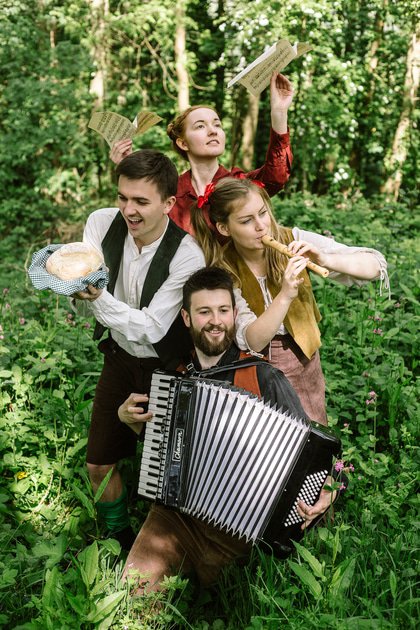 An interactive treat for families, and anyone who would enjoy a relaxed, inclusive theatre experience.
Join Hansel and Gretel as they venture into the woods, trailing breadcrumbs and sharing their story as they go. The mischievous siblings are searching for the magical market at the heart of the forest – but if they're not careful they'll find more than just sweets waiting for them in the deep dark woods...
This inclusive version of Hansel & Gretel is a sensory story full of magic, gentle interaction and integrated signing.
WHY? With an enchanting woodland set, playful characters and poetic storytelling, it is a perfect first theatre experience for little ones
Age guidance 3+ years
Run time 50 mins
Studio
£11 (£9 under 16s)
Family and Friends (4 people) £36
Presented by Exeter Northcott Theatre and PaddleBoat Theatre
Click here to learn all about The Quest. Collect stamps this school holiday to become the Ultimate Explorer.