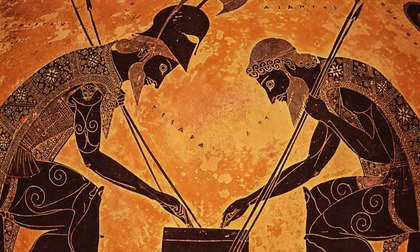 WEA Maidenhead Branch / Oxford University Department for Continuing Education (OUDCE).
This is a Live Streamed event.
Sandra Smith examines the way historical events and myths have inspired artists.
Both in the ancient world and up to the modern day.
Programme
10.15am History and myth in the art of the ancient world
11.40am History and myth - the art of the Renaissance and Baroque
1.40pm History and myth - the 19th and early 20th Centuries
3pm History and myth - art of today
Sandra Smith has a MA in Art History and has taught for the University of Oxford and WEA.
Please contact Steph Diggon weamhead@gmail.com or Tel: 01628 563676 for reading list and powerpoint presentation.
Live stream from the Studio | £40 per household
WEA website
@WEAadulted
OUDCE website
@OxfordConted
@nordenfarm