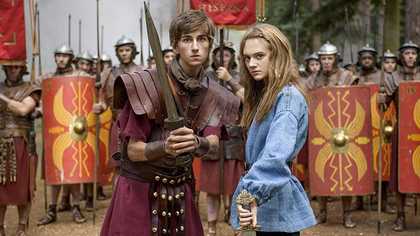 Dir: Dominic Brigstocke 2019 92 mins, UK
Friends, Romans, Celts… lend us your ears.
The Romans rule the civilised world – and that includes Britain. Celt queen Boudicca gathers an army in Britain to repel the rotten Romans. Mixed up in this battle for liberation are the teenage Roman soldier Atti and Celt Orla.
WHY? Will they fall on opposite sides or forge a friendship in the chaos of rebellion?
Courtyard Theatre
£8 (£6 under 16s)
Family & Friends (4 people) £24