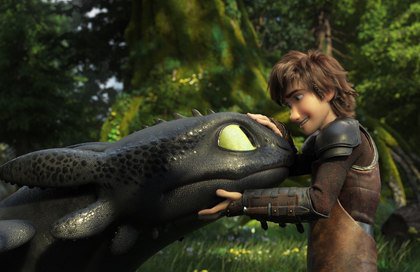 Dir: Dean DeBlois 2019 | 104 mins, US
Hiccup, chief and ruler of Berk, has created a gloriously chaotic dragon utopia. When the village is under threat, Hiccup and Toothless must leave the only home they've known and journey to a hidden world thought only to exist in myth.
WHY? A surprising tale about growing up and finding the courage to face the unknown
'The third film in the children's fantasy series evokes wonder with skill' ★★★★ The Guardian
Click here to view the full review
This event is part of Quest Family Fest 2019. Join us to navigate your way through 2 weeks of creative adventures.
£8 (£6 under 16s)
Family and Friends (4 people) £24
Click here to learn all about The Quest. Collect stamps this school holiday to become the Ultimate Explorer.