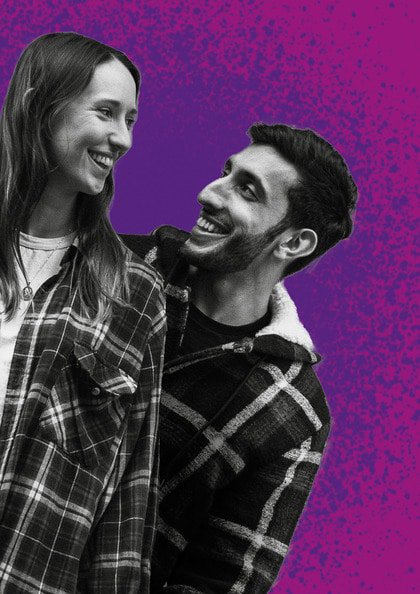 The producers of Anna Jordan's Pop Music return to Norden Farm this Autumn with their latest show - I Wanna Be Yours by Zia Ahmed.
Ella is from Yorkshire. Haseeb is from London. They order a pizza. House red for Ella. Hot chocolate for Haseeb.
'I think I'm falling in love with you.'
People and playlists. Christmas and Eid. Travelcards and Megabuses. London to Leeds. Love is more than just a game for two. Especially when there's an elephant in the room. 
WHY? A lyrical, funny, tender play about finding love and holding onto it with everything you've got
The performance features integrated BSL throughout.
Studio
£14 (£12 concessions)
Age guidance: 12+ years
Running time: 80 mins
Presented by Paines Plough and Tamasha.
Paines Plough website
Tamasha website

The Cast and Creative Team
Written by Zia Ahmed
Directed by Anna Himali Howard
Assistant Director – Janisè Sadik
Designer – Mydd Pharo
Sound Design – Anna Clock
Lighting Designer – Martha Godfrey
Movement Director – Jennifer Jackson
Cast – Emily Stott, Ragevan Vasan and Rachael Merry