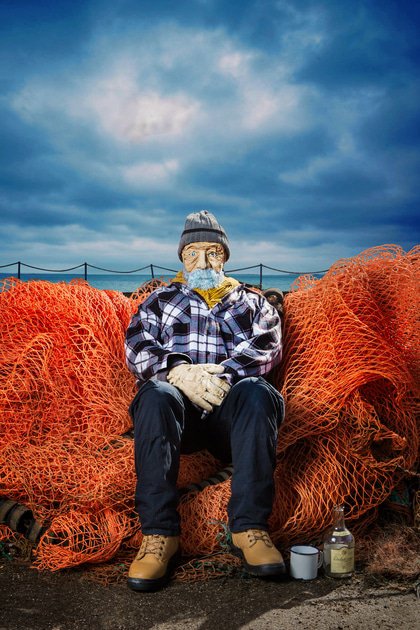 Alf is a trawler fisherman at the top of his game. But times are changing and so is the industry. Will Alf adapt in order to survive?
The pressures and difficulties of the fishing industry are realised as Alf struggles to support both his boat and the crew that operate it. The bills start to pile up and Alf begins to crumble but it is the repairing of Alf's broken relationship with his son that is the heartfelt human anchor in this story. Although the bills may be mounting up and Alf is pushed to the edge, it's a story about positivity in adversity which sees him rise again to rescue the life he loves.
Innovative puppetry, a striking set and an original score transport you out to sea, under the ocean and onto the deck of the Catcher's Fortune.
The narrative for In Our Hands has been greatly inspired by Stefan Glinski, a Cornish Sardine fisherman, who made catching Sardines profitable by engaging a PR company to make them popular. Read more about his story here.
WHY? 'Clever and inventive' ★★★★ British Theatre Guide
Age guidance 11+ years.
Studio
£12 (£10 conc)