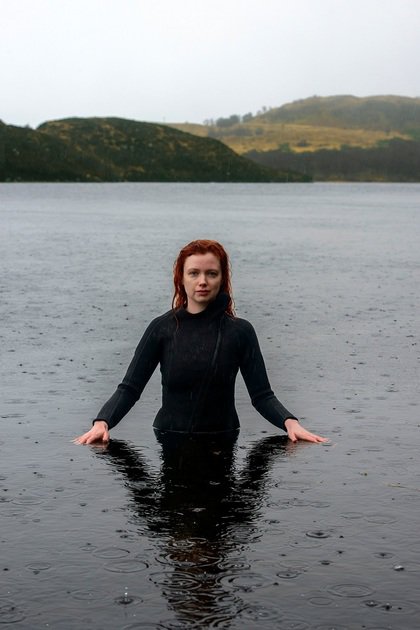 Kazumi is hunting a sea monster. Arriving on a remote Hebridean island, he meets Coblaith, a local woman whose family have lived there for generations.
When she offers to help him find the mythical creature behind a family tragedy, their relationship blossoms. But there's something strange about Cob's obsessive affection for the lochs and something even stranger about the way the other islanders treat her.
Although Cob insists that monsters are not real, Kazumi can't help but be swept away with suspicion until he almost becomes the monster himself.
Exploring island identity and our troubled relationship to the natural environment, this new commission from award winning playwright Joseph Wilde is a gothic thriller about who gets to claim ownership of the land we all live on.
In a special collaboration with our friends from Maidenhead's refill shop Filling Good, you can join them in Nordens after the show for an eco quiz - with some special eco goodies up for grabs.
Presented by An Tobar and Mull Theatre.
Suitable for ages 13+ years (strong language and partial nudity).
Please note that this production contains haze and strobe lighting.
Studio
£15
An Tobar and Mull Theatre's website