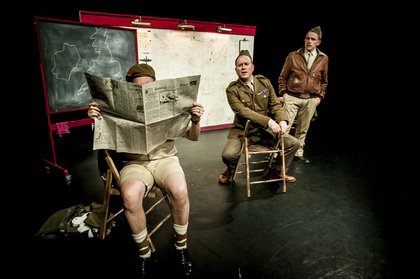 A horde of Yankee servicemen have just arrived in England - where the locals speak a strange dialect, boil all their food and talk endlessly about the weather.
The Americans see the Brits as a strange race. Judge for yourself as a crack team of experts attempt to explain the rules of British life.
WHY? Catch this rib-tickling show before it heads to New York for an off-Broadway run!
Presented by Fol Espoir in collaboration with The Real MacGuffins.
Studio
£15 (£13 Supporters)
@realmacguffins
@folesp
@nordenfarm
Fol Espoir's Website
The Real MacGuffins Website