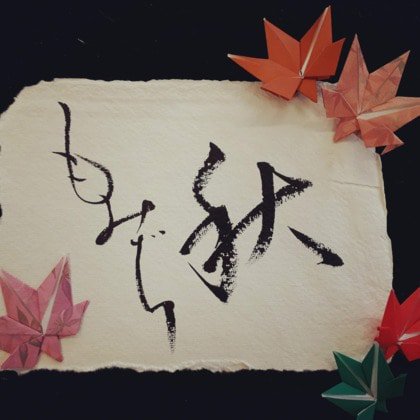 Led by Eiko Ishida
Autumn is for the Arts in Japan. The beautiful changing leaves are said to serve as an inspiration to artists in Japan, and it is a great time to try new art as a beginner. You will learn and practice basic Japanese calligraphy skills, meditative calligraphy processes and finding the balance between the mind and body.
In this workshop you will be shown the basic principles of writing Japanese characters; using the traditional Japanese materials of a brush, ink and Japanese paper. You will be guided how to create your first brush strokes and how to build on these basic steps to create some lovely Japanese characters symbolising the turn of the seasons.
Please wear dark colours or old clothes (or wear an apron) as occasionally ink can spill or spread.
Materials of a brush (on loan), ink and some Japanese paper will be supplied, however you will need some extra paper to practice on; absorbent paper is best such as newspaper or sugar paper.
Thur 10 Nov 11am - 2pm
£48