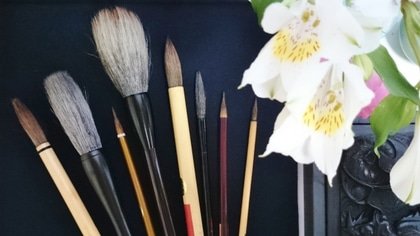 Led by Eiko Ishida
Celebrate the wonderful spring season– Spring is the season of new beginnings. Fresh buds bloom, animals awaken and the earth seems to come to life again!
Why not try something new? Learn the beautiful art of Japanese calligraphy. You will enjoy the peace and calm of this class while creating the brush characters that write about spring and this lovely season.
You will be shown the basic principles of writing Japanese; using the traditional Japanese materials of a brush, ink and Japanese paper. You will be guided on how to create your first brush strokes and build on these basic steps to create some lovely Japanese characters.
No calligraphy experience or Japanese language skills necessary.
Wed 12 Apr
11am - 2pm
£48
Suitable for 18+ years