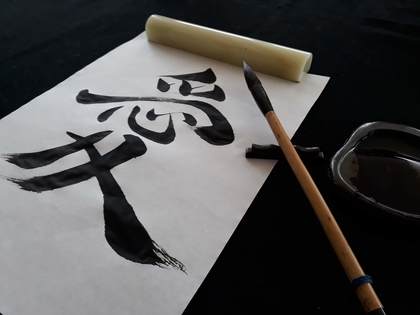 Led by Eiko Ishida
Special workshop for Valentine's day!!
Let's write LOVE ❤ with brush and ink.
This workshop is perfect for those who are interested in trying something new and learning a 6000 year old traditional art. Let's spend a meditative and self-expressive artsy time together!
During this workshop, we will go over the basics of Japanese calligraphy, including
How to hold & control the brush
The structure and meaning of Japanese characters
Basic brush techniques
Expressing yourself with the brush and ink
Everybody is welcome! No calligraphy experience or Japanese language skills are necessary.
Wed 8 Feb
11am - 2pm
£48
Suitable for 18+ years