M
S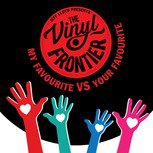 The Vinyl Frontier - Your Favourite vs My Favourite
Hosted by Jeff Lloyd.
The most eagerly anticipated event in the Vinyl Frontier calendar is this one - where seven challengers take on Jeff in a battle of taste decided by you the audience. In three years he has yet to be beaten.
Surely it's the turn of the audience? Come and cast your vote for the best songs played!
£10
Studio
C
O
S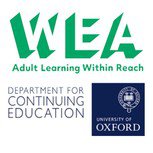 Struggles for Freedom: African American History from the 17th to 20th Century (Live Streaming)
Presented by WEA Maidenhead and Oxford University Department for Continuing Education (OUDCE)
Ruth Percy examines African Americans' experiences both as enslaved and free peoples as they struggled for freedom and equality.
Programme
10.15am Slavery in North America from 1619
11.40am How Enslaved People resisted Slavery
1.40pm Why Emancipation didn't bring Freedom
3pm The Civil Rights Struggles in the 20th Century
Please contact Steph Diggon (weamhead@gmail.com or Tel: 01628 563676) for reading list and powerpoint presentation.
Dr Ruth Percy is a Historian of Modern Britain and the United States at St Hilda's College, University of Oxford.
Live stream from the Courtyard Theatre £40 per household
WEA website
@WEAadulted
OUDCE website
@OxfordConted
@nordenfarm
C
S
T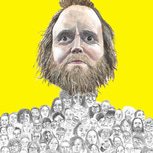 Rob Auton - The Crowd Show
The Crowd Show is a comedy / theatre / spoken word show about crowds, people and connection.
The Crowd Show is a show suitable for anybody who has been in a crowd or wants to be in the crowd for this show.
Rob Auton is an award-winning writer, actor and podcaster, named the 'Brian Cox of Comedy' by the Guardian. He has written eight hit Edinburgh Fringe shows, which have led to nationwide tours and television/radio appearances. Rob has had four collections of poetry and illustrations published by Burning Eye Books and Harper Collins.
In 2020, Rob started The Rob Auton Daily Podcast, which went on to amass over two million listens and win a gold award for Best Daily Podcast at the British Podcast Awards.
'A genuine original. Poetical, philosophical, humane, completely charming and funny to boot' The Guardian
'Emotionally charged - a heart-warming clarion call for universal connection' Evening Standard
'Makes laughter out of wonder and brings us all together. We need him' The Scotsman
'Something that'll leave you feeling all warm and fuzzy round the edges' The Herald
'Brilliant' Stewart Lee
Studio
£15