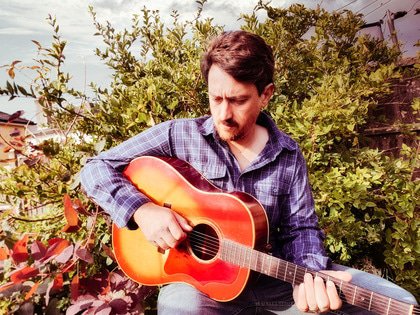 The UK based singer/songwriter's music has been described as classic singer-songwriter style.
With occasional forays into punchy alternative pop on recent releases, a genre that Jinder fills as easily as he fits into folk. His work is often compared to that of John Martyn, Jackie Leven, Townes Van Zandt and Stephen Stills, with influences as diverse as The Replacements, early Echo and The Bunnymen and The Blue Nile.
Jinder's vocal style is warm and sweet whilst his lyrics weave a rapturous tale. With a career spanning over 20 years he has many a tale to tell.
He made his debut in the late 90s with the critically acclaimed Dusty Roads EP. He has gone on to release twelve albums for five record labels, including Sony BMG and Universal.
Jinder's songs have appeared in hit movies, been recorded by other artists, featured on a Number 1 album and in a West End musical.
In 2019, Jinder enjoyed five entries in the UK download charts, including Keep Me In Your Heart which appeared in hit movie Fisherman's Friends and reached Number 1 in the download charts in eight countries.

2020 saw the release of a brace of critically acclaimed new albums and a virtual world tour, with several weeks of live-streamed concerts across dozens of time zones.

Returning in 2022 with a slew of sold out concerts and top forty download chart single, he releases his thirteenth album in 2023.
Supported by Peter James Millson - inspired by a strange combination of mid-80s literate pop, wiry guitar bands and the songs of Jimmy Webb. His everyday life continues to supply material which he goes on to filter through his usual prism of arcane influences.
Studio
£16
Jinder's website
@jinder
@nordenfarm
---
☆☆ ♡ We're nominated for Best Theatre / Arts Venue in the Muddy Stiletto Berkshire Awards! ♡ If you love Norden Farm as much as we do, please show your support and vote for us here ♡ (remember to verify your email or the vote won't count!) ♡ ☆☆
---