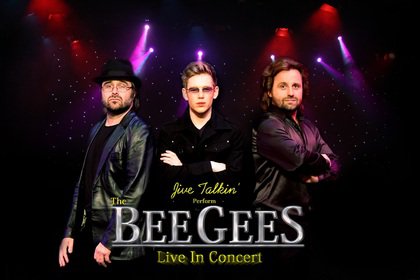 Renowned as the original and very best Bee Gees tribute show.
Jive Talkin' are the only Bee Gees tribute show that has actually performed with the original Bee Gees!
As with the original band, Jive Talkin' is very much a family affair. Brothers Gary and Darren Simmons take on the roles of Barry and Maurice Gibb. Darren's son Jack joined the group in 2014 in the role of Robin Gibb. They are supported musically by a four piece band with lead guitar, violin, cello and drums, to ensure that every note in every song is just right!
With all the great Bee Gees hits including Tragedy, Night Fever, Massachusetts, Stayin Alive, Jive Talkin. Expect a 2 hour explosion of music and vocal harmony!
'The Soundalike quality is quite sensational' The Stage
'Amazing similarity to the real Bee Gees' Wakefield Express
'Absolutely brilliant' Maurice Gibb
'WOW' Barry Gibb
Courtyard Theatre
£24