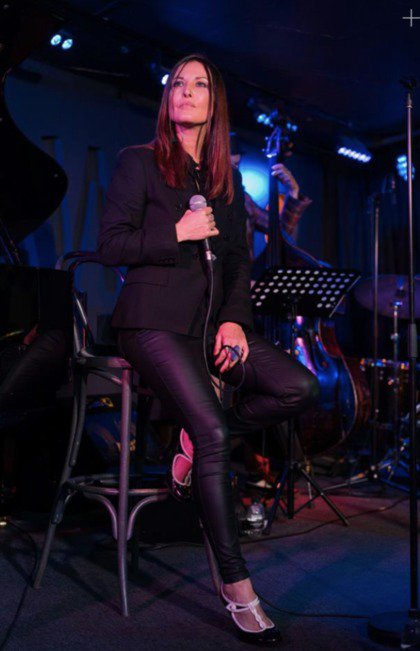 Jazz at the Musicals
Jamie McCredie (guitar)
Alex Hutton (piano)
Jihad Darwish (bass)
Winston Clifford (drums)
This special show explores some of the jazz standards that have emerged from musicals along the decades, written by many of the greatest composers. Numbers from Gershwin's Porgy & Bess. Cole Porter's Kiss Me Kate, Roger's & Harts Babes In Arms and Leonard Bernstein's On The Town and West Side Story will be among those featured.
The quartet will swing through some colourful new arrangements and medleys using the back catalogue of Ella Fitzgerald, Sara Vaughan, Anita O'Day Oscar Peterson as a point of reference.
Jo Harrop is an accomplished singer who is making big waves in the UK Jazz Scene. appearing at the Royal Albert Hall, The 606 club, Pizza Express Jazz Club, amongst many other respected venues. Having started out as a singer/songwriter, including writing a song for Acoustic Alchemy's album, Radio Contact, which was featured on Courtney Pines, Jazz Crusade radio show, she was also a backing singer for several international stars, before establishing herself as a Jazz singer.
'This girl was born to sing jazz, all the warmth and sensibility to melt even the chilliest of hearts' Blues & Soul Magazine
'Harrop has Excellent tone and great stage prescence' Marlbank
'Her voice is amazing, think Isaly whiskey, or tannin rich red wine - deep' Lance, Bebop Spoken Here
Studio
£15 | £13 conc