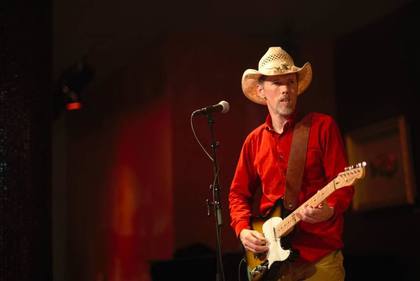 Assimilating the sounds of southern traditional music, the North Caroline native writes new songs in an ancient style.
He has toured full time for ten years and released 7 albums. Accompanied by his Pickup Cowboy, Johnny Waken.
WHY? 'Displays John Prine's gift for stark little songs that tell big, complex stories, Guy Clark's lean melodicism, Lyle Lovett's wry mischief, and Bill Morrissey's knack for the revealing image' The Boston Globe
Supported by My Girl The River
My Girl The River is mainly the work of singer/songwriter Kris Wilkinson Hughes. She is a Louisiana native, who has been writing songs since a teenager. She brings us into her American deep south world with stories, anecdotes, white lies and fairytales. Some told, mostly sung. She has supported Laura Cantrell and Suzanne Vega.
Studio
£15