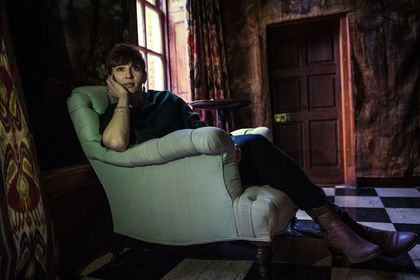 Tribute to Women Composers in Jazz
In the ostensibly male dominated world of jazz, sometimes the Female composers are not given their due credit. The quartet led by Josephine will re exam some of these classic gems by the likes of Dorothy Fields, Nina Simone, Ann Ronnell. The band will also perform some latin influenced music by the more contemporary composers Maria Schneider and Elane Elias, with some beautiful compositions from Josephine herself added to the mix.
Winner of the 2019 Parliamentary Award 'Jazz Instrumentalist of the Year', Josephine Davies is a musical artist at the forefront of the UK contemporary music scene, pushing the boundaries of jazz with her current main artistic project Satori – a sax/bass/drums trio with an emphasis on extended and collaborative improvisation. It is a project that combines her seeking of freedom of expression with her interest in Japanese philosophy and lifestyle. As a saxophonist she is known for her melodic focus, versatility and unique style which has been described as 'consistently inventive' (Jazzwise Magazine), 'strong and authoritative' (The JazzMann) and 'with winning immediacy' (MOJO Magazine).
Now becoming equally known as a composer, her unique voice is a blend of classical, jazz and folk music, creating an intensely dynamic sound infused with the Nordic quality of her Shetland roots. Deeply influenced by the American composer Maria Schneider, Josephine was resident composer and tenor player for the London Jazz Orchestra from 2011-2016, and now has her own big band 'The Enso Ensemble'.
Studio
£15 | £13
Please prepare for your visit by reading our latest Visitor Information here. This includes important information about face coverings and measures we have implemented to keep everyone safe when visiting Norden Farm.