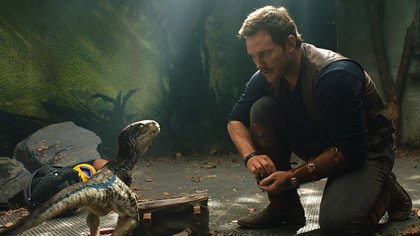 Dir: JA Bayona 2018 | 128 mins, US/Es
It's been three years since Jurassic World was destroyed. The island now sits abandoned by humans while the surviving dinosaurs fend for themselves. When the island's dormant volcano begins roaring to life, Owen and Claire mount a campaign to rescue the remaining dinosaurs from this extinction-level event.
WHY? 'A Jurassic sequel that plays it both adrenaline-pumpingly huge and thrillingly small' ★★★★ Empire Magazine
Click here to read the full review.
£7 (£5 under 16s)
Family & Friends (4 people) £20