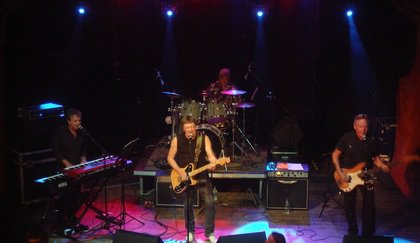 Former members of the legendary band 'The Kinks', back together playing great music and re-living the good times whilst keeping the songs alive that made The Kinks a household name.
This great line up features Mick Avory (the original drummer on all the classic hits from 1964-84), John Dalton (bassvocals, Kinks 60s & 70s), Ian Gibbons (keyboards/vocals, Kinks 80s and 90s and still with Ray Davies) with Dave Clarke (guitarvocals, formerly of the Beach Boys, Noel Redding & Tim Rose).
Expect all the hits including You Really Got Me, Dedicated Follower of Fashion, Sunny Afternoon, Lola, Days, Waterloo Sunset, Come Dancing, and many more for a great night out. Not to be missed!
WHY? Expect all the hits including You Really Got Me, Sunny Afternoon, Lola and Waterloo Sunset
Courtyard Theatre
£16