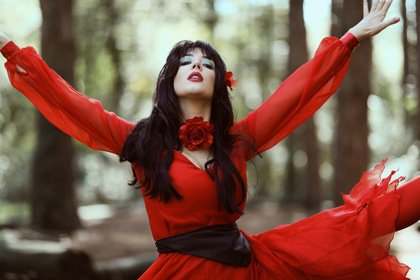 A celebration of the work of Kate Bush.
A stunning live performance of the sensational music of Kate Bush.
Kate Bush-Ka deliver an immersive performance of Kate's alluring repertoire starting with the revolutionary first album The Kick Inside. The band will then take you on a journey throughout her career and across genres to deliver exciting live versions of her phenomenal hits as well as lesser known epic album tracks, such as Breathing.
Complete with authentic costumes and choreography, lead singer Kate Smith conveys a captivating rendition of this highly original and unique artist. An absolute must see for all Kate fans.
Featured on BBC Radio Berkshire, Kent and Wycombe Sound Radio, Interviewed by Debbie McGee, Victorious Festival and UK Tributes Festival.
'Kate has an uncanny resemblance to a young Kate Bush. A must-see show for all Kate Bush fans!' Debbie McGee, BBC Radio Berkshire
'A celebration of Kate's music, is certainly was, with full costume changes and theatricality. This was as near possible to pure and honest Kate Bush' The Henley Standard
Courtyard Theatre
£22.50