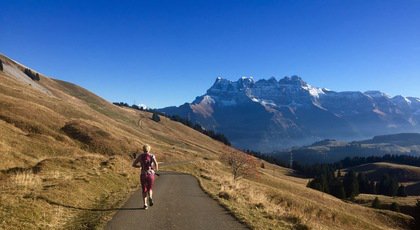 Fire up your imagination! Watch an incredible collection of short adventure films on the big screen, stories of human endurance and breathtaking environments.
Plus hear from the amazing Anna McNuff, joining the festival on stage. Anna is an endurance athlete, adventurer and mischief maker. She recently completed an incredible adventure running the distance of 100 marathons through Britain completely barefoot!
Named by The Guardian as one of the top female adventurers of our time, Anna has a capacity for feats of exceptional endurance, most of them solo, having previously run self-supported along New Zealand's 3000km Te Araroa Trail.
Festival Director Steve Scott will present the evening and there'll be prizes from the tour sponsors.
WHY? 'Awesome Saturday night out @kendalmountainfestival. Watched the most awe-inspiring, jaw-droppingly beautiful line up of short films and listened to the legend @annamcnuff talk about her South American travel tales. Always honest, inspiring, crazy and funny' @sweatybettyruns | Kingston, March 2019
Courtyard Theatre
£18 standard (£10 students and under 25 years)
C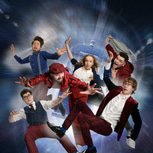 Any Suggestions, Doctor? The Improvised Doctor Who Parody
The Improvised Doctor Who Parody is landing near you!
Travel anywhere in time and space with a live radiophonic workshop, incredible props & set and a collection of hilarious improv comedy performers. Travel on an adventure everyone can enjoy made entirely from your suggestions. Allons-y!
'Laughter so hard the seating shook' ★★★★★ One4Review
'A must see' ★★★★★ Scottish Field
'The Doctor would approve' ★★★★ BroadwayBaby
'A talented cast, sharp improv skills and a slick live soundscape' Recommended by the British Comedy Guide
'A splendid, inventive contagiously funny show [...] I'll go again!' Jon Culshaw (Dead Ringers)
Courtyard Theatre
£13 (£11 conc)
C
S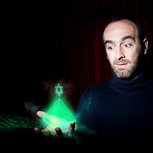 Marlon Solomon - Conspiracy Theory: A Lizard's Tale
Marlon's a Jew. This didn't bother him much until he discovered that some people he knew didn't believe the Holocaust happened.
From 9/11 to shape-shifting lizards and Holocaust denial, this is a darkly comic tale of one man's journey through the conspiracy underworld.
WHY? 'Shrewd, funny and important' The Guardian
Age guidance 13+ years.
Studio
£14 (£12 conc)
S
C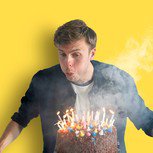 Harry Baker - I am 10,000
Mathematician-turned-world-slam-champion Harry Baker turns 10,000 days old, celebrating numbers, words and life itself.
Harry's love of language and logic has got him through literal marathons, seen him rap battle in front of Ice Cube, and now has him analysing the technical accuracy of So Solid Crew's 21 seconds. He's got 99 problems but maths ain't one.
WHY? 'Ferociously intelligent' ★★★★ Scotsman
Studio
£12