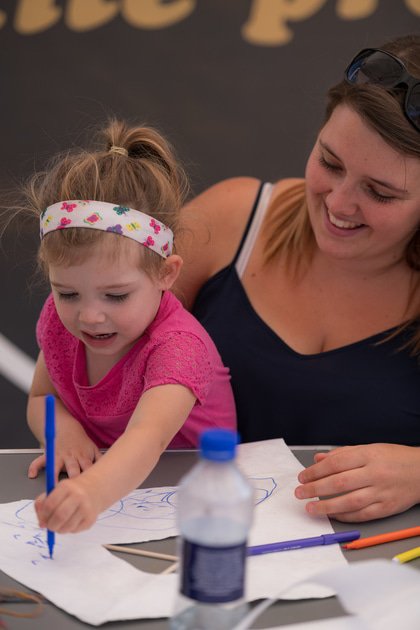 Our much-loved Kite Making Workshops are back!
There are lots of ways you can get involved this year – like with our OnDemand Kite Kits.
Book your kit, collect from Norden Farm, access your OnDemand video from anywhere, get crafty, fly your kite!
Your OnDemand workshop video has been created by specialist kite makers, Community Kite Project. Your Kite Making Kit includes everything you need to make a Japanese Sode Kite - all you will need are pens to decorate your creation.
Make and decorate your kite to stand out in the sky at this year's Kite Festival.
Save the Date! The Kite Festival is back this year on Sunday 5 September. Join us at Boyn Grove Park (Punt Hill) between 12pm - 4pm for live music, food and drink, entertainment – and kite flying! Entry is free!
Keep an eye on our website for details about our Live Kite Making Workshops taking place throughout the Summer Holiday
Each ticket includes a kit with everything you need to make and fly your kite! All you will need are pens to decorate your creation.
Suitable for ages 4+ years.
Kite Kit collection: Packs can be booked by selecting your preferred collection date (Thursdays - Saturdays 11am - 10pm). Collect your pre-booked kit from our Café Bar by showing them your booking confirmation email.
£5 per kite (includes materials - packs must be collected from Norden Farm)
Kite packs can be collected from Norden Farm between 11am– 10pm on your chosen day
---
Kite Flying • Food • Bar • Live Music • Entertainment • Kite Making
Join us at Boyn Grove Park for our Community Kite Festival on Sunday 5 September between 12pm - 4pm. It's free to attend!
Round off the summer holidays in style with an afternoon of fun for all the community! Bring your kite creations, pre-owned or shop bought kites and join our team to fly them on the hill. Everyone is welcome, with or without a kite!
As well as all the kite flying fun, the afternoon will include food from local vendors and a bar.
The live music stage will feature top local talent - find out more about the acts joining us here!
For the first time, the festival includes a large scale outdoor performance from Autin Dance Theatre - Out of the Deep Blue Sea. Meet Eko the sea giant puppet as he rises from the deep ocean and meets you and a little girl called Violet.
---
The Kite Festival is kindly supported by funding from the Spoore, Merry and Rixman Foundation, RBWM, The Cyril Taylor Charitable Foundation and the Cultural Recovery Fund.
---