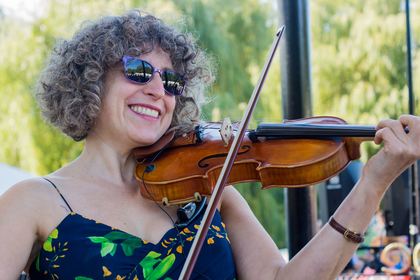 Learn all about klezmer, the celebratory and soulful music of Jewish eastern Europe.
lana Cravitz (The London Klezmer Quartet) is one of the world's leading klezmer fiddlers. She illustrates the historical context and tells tales about the lives and times of the musicians who played this essential party music.
WHY? With live music, crackly old recordings and colourful anecdotes. There may be dancing...
Studio
£14 | £12 conc