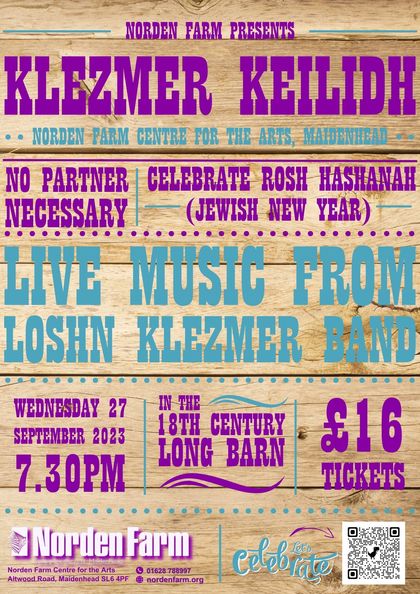 Three of the UK's leading Klezmer musicians come together to lead a Klezmer Keilidh celebrating Rosh Hashanah at Norden Farm.
Susi Evans and John Macnaughton from Loshn Klezmer Band are joined by the fabulous Josh Middleton (Indecent Theatre Show, Don Kipper), to lead an evening of traditional Yiddish Dance.
The evening will include learning steps to fun traditional dances including the Sher, Bulgars, Freylekhs, Horas and many more... These dances are primarily line and circle based so no need to bring a partner!
Long Barn
£16