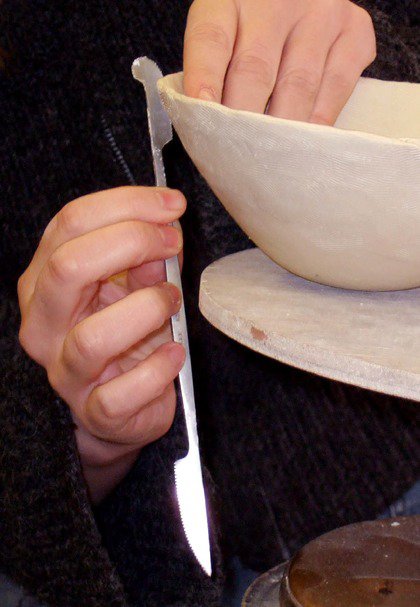 Led by Helen D Evans
During the workshop you will be given the opportunity to make a dinner plate, side plate, bowl and a cup or mug using various hand building techniques.
You will explore surface decoration by embellishing your work with a design to produce a unique hand made dinner set.
Cost includes clay, use of materials and x 2 firings and application of a clear glaze. Work will be fired to Earthenware.
This workshop is suitable for all abilities.
Sat 12 Nov
11am - 4pm
£65 including materials
Please bring with you:
An apron
Any Pottery tools you may have
Sketchbook for ideas / with ideas
Pens / Pencils