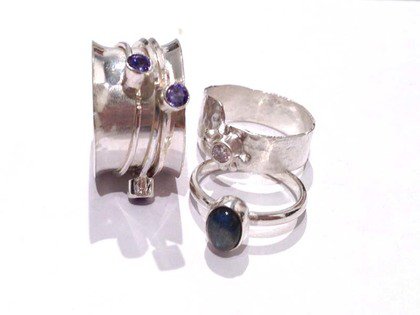 Led by Janet Richardson
Beginners learn techniques including sawing, filing, polishing, ring making, stone setting, texturing, doming and soldering, to make some beautiful jewellery. More experienced participants are taken forward with their skills.
Suitable for all levels of experience. Materials cost to tutor for 5 weeks £28 (approx).
Spring
Fri 11 Jan – 8 Feb, Fri 1 Mar – 29 Mar and Fri 26 Apr – 24 May
12.15pm – 2.15pm
£84 per course
Summer
Fri 7 Jun – 5 Jul and 12 Jul (drop in session)
12.15pm – 2.15pm
£84 per course, £16.80 drop in session
Suitable for 18+ years.
Click here to download the Make Silver Jewellery Information Sheet.