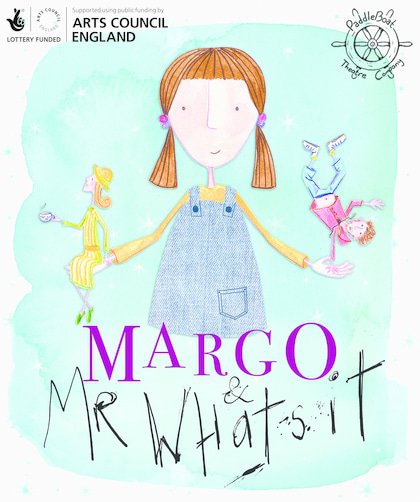 No matter where Sophia finds herself living, her imaginary friend Mr Whatsit is always there with a new joke to tell and a new game to play.
But when she moves into her new foster home, he finds himself unimagined! Now Sophia has a new imaginary friend – Margo. Can Mr Whatsit's childish playfulness keep him from being unimagined for good?
WHY? Winner of Best of Brighton Fringe Children and Family Show 2018
Presented by Paddleboat Theatre Company.
Age guidance: 4+ years.
Studio
£11 (£9 under 16s)
Family and Friends (4 people) £36
Tickets/seats are not required for children under 18 months who are happy to sit on laps.
Paddleboat Theatre Company's Website