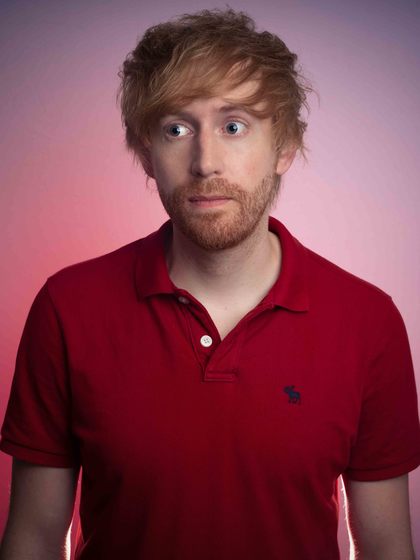 Mark Simmons is master of the one liners.
UK Comics' Comic 2022 - Best Act
He recently joined Dara O'Brian and Hugh Dennis on BBC2's Mock The Week as a semi-regular on the show and been appearing on BT Sport's DIY Pundit and The Rugby's On.
Mark also hosted News-ish and Film-ish on Fubar Radio alongside co-host Seann Walsh. He is now enjoying further success with his solo podcast Jokes With Mark Simmons. He invites a fellow comic, such as Gary Delaney and Milton Jones, to discuss jokes that they've written but simply just haven't worked.
Quip Off The Mark isn't your average one-liner show - there is a running theme throughout. This year Mark's parents have sold the house he grew up in and he has to collect his box of stuff from the loft. Come discover what's in the box in this top-level one-liner show structured in a way you've never seen before.
'One of the UK's pre-eminent pun merchants… the quickest quipster in showbusiness' Evening Standard
'Master of one-liners… his (show) consist(s) of literally one liner after one liner, with one or two breaks for the audience to catch their breath before another assault on the laughter and muscles with the next segment' ★★★★★ One4Review
'Absolutely hilarious' ★★★★ The Scotsman
'A lot of excellent funny one-liners' Bruce Dessau
'A talented comic with an artisan's grasp of joke writing' ★★★★ Chortle
RUNNER UP DAVE's Top 10 Jokes of the Fringe 2022
DAVE's Top 10 Jokes of the Fringe 2019 (& 2017)
Nominee Amused Moose: Best Show 2017
Supported by Danny Ward
Courtyard Theatre
£18
Mark Simmons's website
@MarkSimmons
@nordenfarm