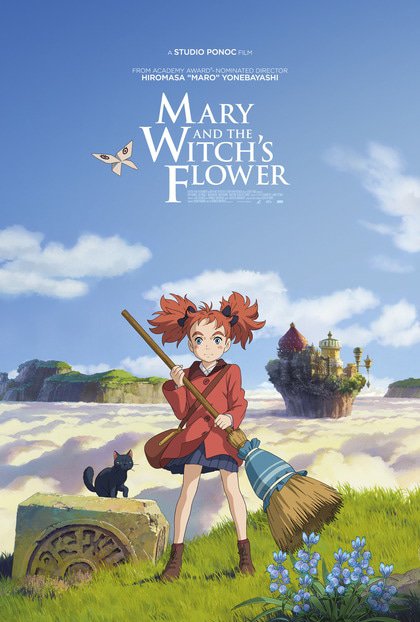 Dir: Hiromasa Yonebayashi 2017 | 102 min, Jp
Mary is an ordinary twelve-year-old girl. Bored during a summer holiday, she stumbles upon a flower and little broomstick. She is soon whisked above the clouds, far away to Endor College – a school of magic!
WHY? A charming anime adventure from the animator behind Studio Ghibli masterpieces Spirited Away and Howl's Moving Castle
'First-rate children's entertainment' Variety
Click here to read the full review.

£7 (£5 under 16s)
Family & Friends (4 people) £20