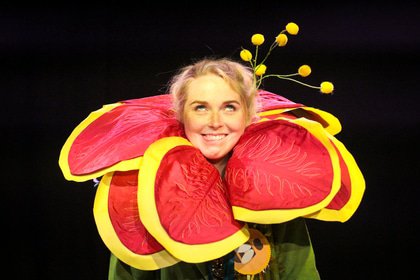 Our fuzzy little friends need our help and so we're launching a political party disguised as a party disguised as a show.
Multi award-winning theatre company, ThisEgg, invites you to save the world – one bee at a time. A new comedy for children and adults alike. Plant the seed for change, join the Bee Party. Before it's too late…
Age guidance: 6+ years
WHY? ★★★★ The Scotsman | ★★★★ The Stage | ★★★★ The List | ★★★★
Three Weeks | ★★★★ Edinburgh Festival For Kids
Studio
£10 (£8 under 16s)
Family and Friends (4 people) £32
Tickets/seats are not required for children under 18 months who are happy to sit on laps.