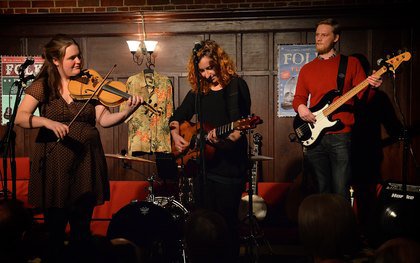 Megan Henwood and Jackie Oates sparked a friendship Nettlebed Folk Club and discovered how effortlessly their vocals blended.
In their solo careers they have both worked closely with bass player Pete Thomas. He accompanies them, combining their vocal harmonies, viola, guitar with double bass.
WHY? Both are BBC Folk Award Winners
£13.75
Presented by RM Promotions.