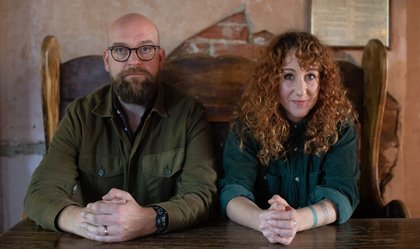 BBC Folk award winning singer-songwriter Megan Henwood creates folk roots music of beguiling purity.
Findlay Napier is one of the finest songwriters and storytellers of the contemporary Scottish folk scene. Their collaboration has led to the creation of songs about a hermit known as The North Pond Phantom, Georg Cantor's struggle with infinity, maths and God and something about shepherds and leaders!
WHY? 'Henwood has moved far beyond parameters into a world where anything is possible' R2 Magazine
Presented by RM Promotions.
Studio
£16.50
@meganhenwood
@findlaynapier
@nordenfarm