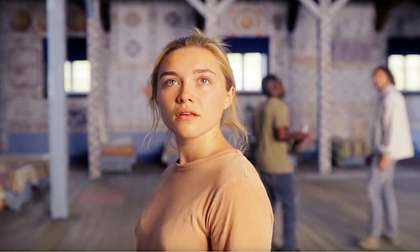 Dir: Ari Aster 2019 147 min, US
Dani and Christian are a young couple with a relationship on the brink of falling apart. Dani invites herself to join Christian and his friends on a trip to a festival in a remote Swedish village. What begins as a carefree summer holiday starts to take a sinister turn.
WHY? 'A break-up movie wrapped up in pagan horror' ★★★★ The Independent
Read the full review here
Courtyard Theatre
£10.50 (£9.50 conc)
Special Ticket Offer
£9 (£8 conc) tickets when you book for three films at the same time. Offer excludes event cinema screenings.