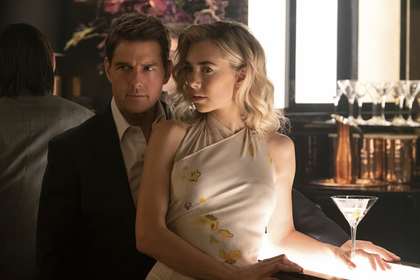 Dir: Christopher McQuarrie 2018 | 147 mins, US
Ethan Hunt and the IMF team join forces with CIA assassin August Walker to prevent a disaster of epic proportions. But when some weapons go missing, Ethan and his crew find themselves in a race against time to prevent them from falling into the wrong hands.
WHY? 'A combination of thrilling stunts, insane daring and clever writing' ★★★★★ Empire
Click here to read the full review.
£10.50 (£9.50 conc)
Movie Mondays Offer
Monday film screening tickets are £7 and include a free cup of tea or filter coffee.
Parent and Baby Screening
The screening on Wednesday 19 September at 11am is exclusively for parents with children under 2 years. Lights are kept on low level and you can move around if you need to. Tickets are £5.50 for adults (including a cup of tea/coffee); babies and infants are free of charge. Seating is unreserved and unaccompanied adults are not admitted.