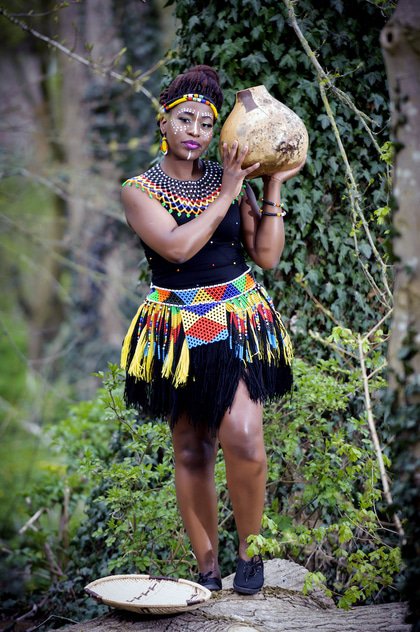 Tsungai Tsikirai, a Zimbabwean born singer, songwriter and performing artist who has lived in Maidenhead for the past eighteen years.
Her show, Motherland Voices is all about sharing Southern African music and dance performances in an effort to promote her African heritage and encourage others to celebrate theirs.
In this performance which features artists and musicians she has worked with since relocating to England, Tsungai has promised to use music as a tool to break barriers, promote physical and mental wellness and inspire the future generation through high energy performances.
Tsungai says 'Motherland Voices, is a personal journey that she want to use to encourage individuals to celebrate their culture.'
This musical journey is inspired by the sounds of African queens that have graced international stages, on whose shoulders many, including Tsungai Tsikirai stand. The music brings back childhood memories, of summer nights in her ambuya's (grandmother's) hut with it's thatched roof, warm fire and the smell of peanut butter porridge. Lullabies were sung by ambuya at night, after a long day at the fields. These lullabies are the sounds of the motherland that have been and are still a part of her journey and ultimately her music.
As never seen before, Tsungai brings you the rich African music and dances from her childhood. This is her story.
You will enjoy the Zimbabwean cultural music and dance as prepared and performed by Tsungai Tsikirai and her live band.
Please note that this event will be filmed and photographed.
Courtyard Theatre
£20 | £12 Under 16s