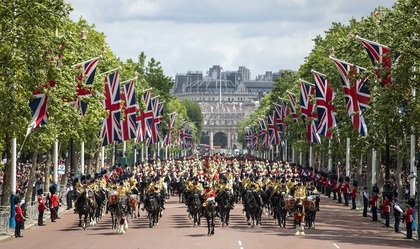 An open rehearsal from the 42 piece Mounted Band of the Household Cavalry. Watch the band rehearse for upcoming engagements.
The Band of the Household Cavalry is a British Army band which ceremonially serves the Household Cavalry Mounted Regiment. The HCMR Band is the largest symphonic wind band in the British Army.
This is a free event but donations to the Norden Farm Centre Trust are welcomed, these can be made during the basket process.
Wed 17 Nov, Wed 2 Feb and Tues 29 Mar
11.30am – 12.30pm
Please note that these dates are subject to change.
Please prepare for your visit by reading our latest Visitor Information here. This includes important information about face coverings and measures we have implemented to keep everyone safe when visiting Norden Farm.