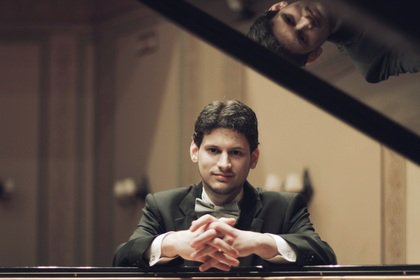 The annual celebration this year is a full length evening concert packed with memorable music.
St John's Chamber Orchestra
Fra Rustumji (violin)
Konstantinos Destounis (piano)
Nigel Wilkinson (conductor)

Mozart
Eine kleine Nachtmusik in G
Piano Concerto No.23 in A, K.488
Adagio in E, K.261; Rondo in C, K.373
Symphony No.29 in A
Multi-award winning Greek pianist Kanstantinos Destounis joins the Orchestra for one of the most radiant of all the great piano concertos, while Berkshire-born Fra Rustumji makes a welcome return in two rarely heard violin solos. A thrilling early symphony and the sublime Eine kleine Nachtmusik complete the programme.
£17 (£15.50 conc) (£5 under 16s)