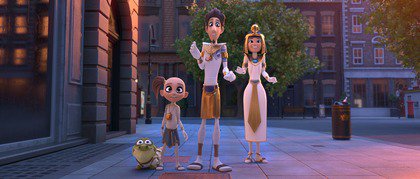 Dir: Juan Jesus Garcia Galocha 2022 | 88 mins
Three Egyptian mummies live in a secret underground city, hidden in ancient Egypt. Through a series of unfortunate events, the trio end up in present-day London. They embark on a wacky and hilarious journey.
School Holiday Family Screenings
£9 | £7 under 16s
Family & Friends (4 people) £28
Relaxed Screening
The screening on Thur 25 Jul at 4.15pm is Relaxed - everyone is welcome to join us for this friendly format. The lights are kept on low and the audience are free to move around, make noise or come in and out of the theatre as needed.