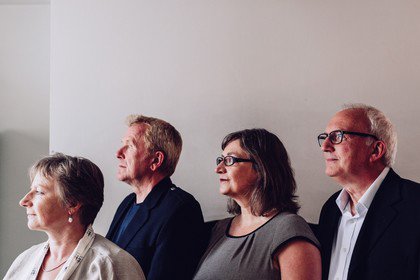 Featuring Barry Coope and Lester Simpson (Coope Boyes and Simpson), Jo Freya (Blowzabella, Moirai) and Fi Fraser (The Old Fashioned, Polka Works) – this is a quartet of suburb vocal harmonies and multi-instrumentalism.
As seen with Michael Morpurgo and on their own as Christmas band Hark Hark. After a summer of gracing festival stages, the band are now being referred to as a new supergroup.
WHY? Featuring songs that will touch your heart, engage your intellect and wow your ears
Presented by RM Promotions.
Studio
£17.50