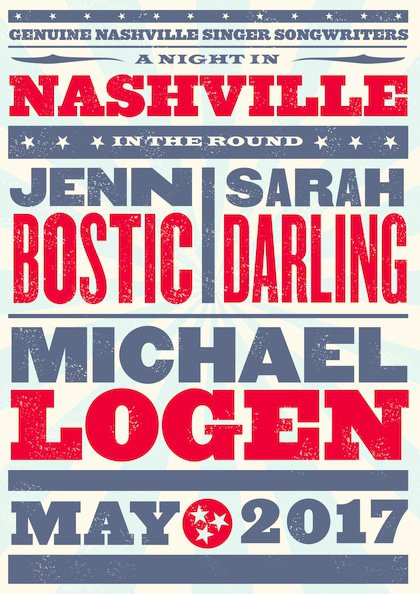 A taste of Nashville returns to Norden Farm following their sell out show in Autumn 2016.
An evening in the style of the Nashville's famous Bluebird Café as Sarah Darling, Jenn Bostic and Michael Logen come together.
Over her career Sarah Darling has released several albums with 1/2 a million downloads. She has appeared at the Grand Ole Opry over 80 times and recently supported Ward Thomas in the UK.
Jenn Bostic's song Jealous of the Angels was playlisted on BBC Radio 2, and after a live performance on BBC Breakfast it went #1 in the UK.
Michael Logen is an established performer and songwriter with his songs having featured on the hit TV series Nashville.
WHY? An evening in the style of the Nashville's famous Bluebird Cafe
With support from Stewart Mac & Dean Roberts
Courtyard Theatre
£15
@SarahDarling
<a target="blank" href="https://www.sarahdarling.com/">Sarah Darling's website
@jennbostic
Jenn Bostic's website