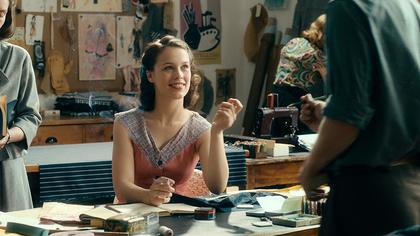 Dir: Florian Henckel von Dommersmarck 2018, 189 mins, DE/IT
(German with English subtitles)
A young art student named Kurt falls in love with fellow student, Ellie. Ellie's father, Professor Seeband, is a famous doctor. He is dismayed at his daughter's choice of boyfriend and vows to destroy the relationship. What neither of them knows is that their lives are already connected through a terrible crime committed decades ago.
WHY? Inspired by real events and spanning three eras of German history
£10.50 (£9.50 conc)

Special Ticket Offer
£9 (£8 conc) tickets when you book for three films at the same time. Offer excludes event cinema screenings.
Movie Mondays Offer
Monday film screening tickets £7 and include a free cup of tea or filter coffee. Excludes School Holiday Family Screenings and Event Cinema screenings.