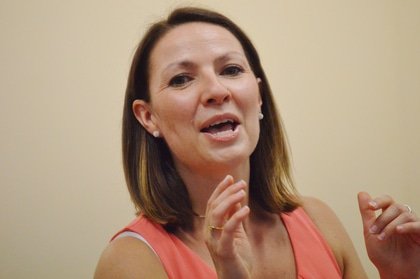 Led by Tabitha Beavan
Soulful Summer Singing Sessions at the Farm.
Join us for for a cappella summer sing-songs on the Farm. Led by Tabitha and inspired by the Pitch Perfect movies, you'll experience how good it feels to use the voice you've got and create goose bumpy harmonies with others. We'll also explore rhythms and body beats to really feel the groove. A totally inclusive choir, open to all who want to give a bit of 'a cappella' singing a go.
In each session you'll learn two songs; a short warm up song and a well-known feelgood summery song – for example Surfin' USA, Happy or Dance with Me Tonight. You can either attend individual sessions or come to the full series. Why not plan to arrive early to have a drink on the Norden Farm beach!
Tabitha Beaven founded the Maidenhead Tuneless Choir in 2016 and performs with Funkin' Souled Out; a local funk, soul and disco function band. Her style is upbeat, full of energy and she is passionate about the power of singing for all.
Tues 19 Jul - 16 Aug
7.30pm - 9pm
£45 for the 5 week course or £10 per session
Due to staff shortages our kitchen will be closed until Tuesday 6 September. The bar will remain open as normal. Please accept our apologies for any inconvenience caused.