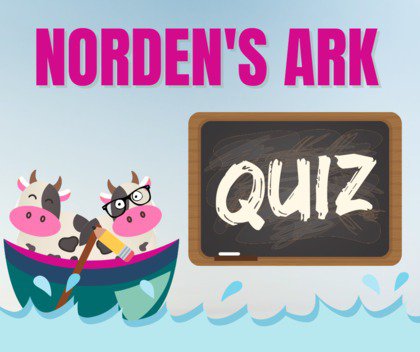 In aid of the Norden's Ark Appeal. Sign up for our fun-filled virtual quiz hosted by quizmaster extraordinaire and Norden Farm favourite Mr Jeffrey Lloyd!
We will be streaming the quiz on Zoom, so why not use this as an opportunity to make up a team of six with family, friends or work colleagues from around the UK and overseas.
Make sure to get your team WhatsApp / Facebook / text groups ready so that you can confer with your other households during the quiz!
Warning - we've structured the rounds to suit quizzers of all ages. Children may give adults a run for their money!
Get your team of quizzers ready:

Create a group using text, WhatsApp, Facebook or other so you can easily and discretely discuss answers with your teammates from other households
Choose a team captain, who will record answers for each round
Agree a team name with animal theme – prizes for the best name!
Bonus tip! Log in early at 6.45pm to see the Picture Round
All ticket proceeds and donations on the night will go towards our Norden's Ark Appeal to fund creation and delivery of arts entertainment and activities in live and digital formats for our audiences of all ages.
Live on Zoom
£5 per person or £30 for a team of 6
Booking cut off time: 6.45pm Wednesday 18 November
---
Takeaway offer - £10 meals: Make a night of your evening by booking a takeaway meal from the Norden Farm Cafe Bar at the same times as your tickets. Enjoy a main and dessert for just £10.
The menu features all of your Norden Farm favourites from Fish & Chips and Burgers, to Ratatouille and a Curry (vegan options are available). Take a look at the menu here.
Once you have booked, please call the Cafe Bar on 01628 682566 to order your food and collection time.
---
Find out more about the ways you can support the Norden's Ark Appeal here.
---
Thank you to all those who have pledged their support and donated so far:
Shanly Foundation | The Rotary Club of Maidenhead | Sean Egan | Tony and Mary Stock | Lalita Malik | Norden Farm's Maidenhead Boundary Walk fundraisers | Goyals of Maidenhead | Ardale Brown Solicitors | Rotary Club of Maidenhead Bridge | and Norden Farm 2 by 2 Ticket Donors